Chymostatin (Microbial Streptomyces), 100 mg
Description
Chymostatin. M.W. 604.92
Mixture of types A, B and C. Inhibits Chymotrypsin-like serine proteases including alpha, beta, gamma and delta chymotrtrypsins.
Sequence:
[(S)-1-Carboxy-2-Phenylethyl]-Carbamoyl-a-[2-Iminohexahydro-4(S)-Pyrimidyl]-(S)-Glycyl-X-Phenylalaninal
X: L-Leu (type A), L-Ile (type B), L-Val (type C)
Working concentrations 10-100μM.
5mg/825 microliters in DMSO = 10mM solution.
Dilute 1:100 for 100μM working solution.
Lyophilized. Dissolve in dimethylsulfoxide (DMSO). After powder is thoroughly dissolved, dilute the DMSO solution with 0.9% NaCl. The concentration of DMSO should be maintained at 10% or higher. Otherwise chymostatin may precipitate from the solution.
Maintain lyophilized material at -20ºC for up to one year. Store reconstituted product in aliquots at -20ºC for up to 3-4 weeks. Do not thaw and refreeze.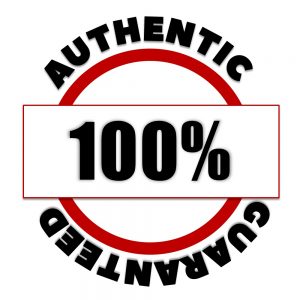 100% Authentic Guarantee
Description
| | | | |
| --- | --- | --- | --- |
| Product Code | Product Name | Packaging | Storage Temperature |
| 900000077507 | Chymostatin, 100 mg | 100 mg | -20ºC |