Advancing Your Microbiology Studies with Thermo Scientific™ Oxoid™
Comprehensive Selection of High-Quality Microbiology Products

easy to use and have good performance with a high microorganism growth rate. Furthermore, the pricing of the product is reasonable and commensurate with their quality.
OXOID provides varieties of direct-to-use products, including Prepared Media in the form of Ready Prepared Plates. The Ready Prepared plates are very
exceptional quality and consistency, resulting in the formation of solid agar in every preparation. The preparation protocol is straightforward and user-friendly.
OXOID's Dehydrated Culture Media displays
broad range of Prepared Media, including Ready Prepared Plates, that are highly convenient to use. Additionally, they are very responsive and provide guidance and assistance in troubleshooting.
OXOID offers a
exceptional consistency, consistently delivering the expected results. Over the years of using OXOID's products, I have found that their packaging features clear instructions and labelling, making it easy for me to prepare materials for my teaching lab.
OXOID products demonstrate
one of the most important brands
in our daily use in the laboratory, especially Blood Agar Base (CM0055B) and MacConkey Agar No. 3 (CM0115B). They are
very easy and flexible to use
, with usage instructions that are
easily understood
by undergraduate and postgraduate students. Moreover, purchasing OXOID's products is a
hassle-free and speedy process.
I highly recommend the OXOID disk dispenser for antimicrobial Susceptibility Testing (AST), which is a very robust and versatile system for antimicrobial susceptibility testing. The dispenser is ergonomically designed and can be operated with one hand, while its depth adjustability allows it to work with various media depths, particularly Mueller Hinton Agar (CM0337B). The dispenser's lid and base are fully sealed to prevent moisture from entering. Currently, we employ this system in our routine antibiotic susceptibility testing of microbes.
We use OXOID's products for the purpose of teaching, research, and diagnostic services in the Bacteriology Laboratory. OXOID has become
achieve excellent results that meet our criteria. We are grateful to the company for supplying us with the necessary products promptly. Typically, we do not have any concerns about the outcome of using a new batch of OXOID products, as the results are always consistent.
When using OXOID's products for teaching, we consistently
excellent. OXOID offers a diverse range of microbiology-related products that are well-suited for use in teaching and research. On top of that, their Dehydrated Culture Media and Prepared Media in the form of Ready Prepared Plates are quick and straightforward to use. The instructions provided are clear, and the latest safety data sheets and product procedures are easily accessible.
My experience thus far with OXOID's products and services has been
established a reliable protocol for utilizing OXOID's Dehydrated Culture Media. This product consistently produces the desired results and is user-friendly, making it easy for new colleagues to use as well.
Over the years, we have
Monarch® Genomic DNA Purification Kit is a simple yet fast, convenient, and high-quality kit at an affordable price. The kit is easy to use and requires only standard lab equipment. The protocol is straightforward. We have no problem using the buffers or any parts of the protocol. Using this kit, we manage to get high quality (purity) and quantity (concentration) of genomic DNA. Of course, we would certainly recommend this kit to our collaborators and fellow researchers.
efficiency of the Monarch® Total RNA Miniprep Kit is above the range claimed in the product information. On another note, the instructions are easy to follow. The technical support team provides a fast response and detailed explanation for my inquiry. The reagents' delivery is relatively short, which is an added value for this brand.  Overall, I am satisfied with the products from New England Biolabs and will recommend them to my colleagues.
The restriction enzymes from New England Biolabs are well established in the field. Other reagents related to cloning are working well for me. The
NEBNext® Ultra™ II for constructing both Illumina and Nanopore libraries with consistent outcome. I have been using NEB library construction since 2013 without any failure in library construction for various DNA input. NEB's wide range of library preparation portfolio and reagents allows more flexibility in library construction as compared to the standard and substantially more costly Illumina library preparation kit such as Nextera and TruSeq. So my opinion is that users get more for their ringgit with the NEBNext® Ultra™ II in most cases. In addition, the protocols are straight-forward yet detailed. As an NGS power user in Malaysia with extensive projects covering both Illumina and Nanopore portfolios, I will strongly recommend NEBNext® Ultra™ II as the go-to kit for NGS library preparation in Malaysia.
At GeneSEQ Sdn Bhd, we have been using
high-quality data being generated, and importantly, the cheaper price tag. NEB kits could generate high yields of libraries with a broad range of input DNA/RNA. The newly launched NEBNext® ARTIC SARS-CoV-2 Library Prep Kit worked perfectly. We were able to obtain 99.6% coverage and it is definitely our first and only choice for SARS-CoV-2 sequencing. The fast turnaround time for delivery is definitely a plus point.
We have been using the NEB range of kits due to the
NEBNext® library preparation products. With their affordable price and fast delivery, I'm able to do my work efficiently and get my sequencing results in a short time. I highly recommended using NEBNext® products for sequencing as the products have good efficiency and reliability.
I'm currently working on whole genome sequencing of SARS-CoV-2 using
NEBuilder® cloning kit for over 3 years and we have achieved one-step cloning of 1-4 DNA fragments seamlessly. With NEBuilder® Assembly Tool & NEBio Calculator, researchers could streamline their cloning works effortlessly. The NEBuilder® Cloning Kit has been featured in INBIOSIS UKM Microbial Synthetic Biology Workshop 2020 where we have received a highly positive response from all participants and we look forward to working with and promoting NEB products in our future events.
My group has been using
NEB cloning kit is easy because incubation for ligation requires only 20 mins compared to others which require overnight. You save one day for the result.
price of the NEB products is still affordable
in Malaysia.
Their instruction manuals are comprehensive and easy to follow, enabling success even for first-time users like the interns in my lab. When NEB produced newer kits a few years ago like the Monarch PCR and DNA clean up, plasmid miniprep and RNA miniprep, I did not hesitate to purchase the kits, and have absolutely no regrets. NEB has exceeded expectations many times by enabling users to use only a small volume but achieve maximum (and optimum) results.
I have switched almost completely to NEB products for molecular work, and highly recommend everyone to do the same!
Being a scientist who is heavily involved in molecular biology, I have been a loyal user of NEB products for more than 15 years now. From restriction enzymes, to competent cells, to different kits, NEB has streamlined their products so that you can easily obtain everything in one place. Having done my earlier research in the US, I was also thrilled to find out that the
LunaScript® RT SuperMix Kit cDNA synthesis and Luna® Universal Probe qPCR Master Mix. I am very satisfied with the quality and performance of these products. I only started using NEB Luna® reagents about two years ago. Being sceptical in the beginning, I must now say that they are indeed very good and their quality is similar to the premium brands that I used before. This is because before shifting and committing myself to these NEB products, I compared their quality and performance with the premium brand side by side. In addition to their comparable quality, these NEB products are relatively more cost-effective compared to these premium brands which is another important reason why I prefer to use the NEB products. In fact, I am planning to continue using the NEB products for many years to come.
I have been using a wide range of NEB products from the restriction enzymes and competent bacteria for CRISPR / genetic engineering works, DNA and Plasmid extraction and purification kits,
Luna® Universal qPCR master mix so many times. The reagent is easy to use and consistent results were obtained in my every qPCR run. The price of the Luna® kit is also more affordable compared to others, with great results observed. It's definitely a good product that I would share, and recommend to others who deal with qPCR works!
Have been repeat purchasing
OneTaq Quick-load 2x Master Mix. With OneTaq, we are confident in our 16S rRNA PCR workflow.
At GeneSEQ Sdn Bhd, we routinely perform 16S rRNA PCR for microbiota work. We have seen several other PCR brand showing bands in the no template control when we increased the PCR cycle up to 40 cycles, suggesting contamination in the master mix. However, we do not observe this when using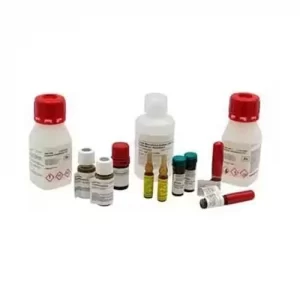 Our selection of Certified Reference Materials (CRMs) / Primary standards is certified according to ISO 17034 and ISO/IEC 17025 that covers a wide range of testing needs.
European Pharmacopoeia (EP)
US Pharmacopeia (USP)
British Pharmacopoeia (BP)
Japanese Pharmacopoeia (JP)
These CRMs serve purposes in clinical and forensic toxicology analysis, diagnostic testing, therapeutic drug monitoring, environmental analysis, pharmaceutical research, food & beverage testing and many more.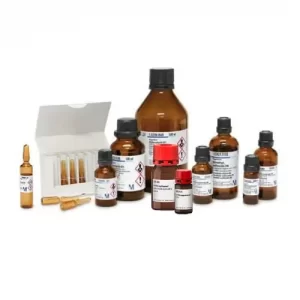 Our secondary standards are produced in compliance with ISO/IEC 17025 and ISO Guide 17034, and have multiple traceability to the primary standards of US Pharmacopeia (USP), European Pharmacopeia (EP), and British Pharmacopeia (BP).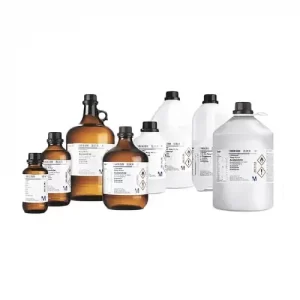 Merck provides wide variety of reagents and solvents. They are:
EMSURE® – Solvents for analysis (ACS, ISO, Reag, Ph Eur)
EMPARTA® – Solvents for analysis (ACS)
EMPLURA® – Solvents for lab applications
LiChrosolv® and Prepsolv® – Solvents for liquid chromatography
SupraSolv® and UniSolv® – Solvents for gas chromatography
MagniSolv® – Solvents for NMR Spectroscopy
Uvasol® – Solvents for spectroscopy
SeccoSolv® – Dried solvents
Product That You May Interested