Glutathione, Certified Reference Material (Sigma-Aldrich)
Description
CAS number: 70-18-8
Chemical Formula: H2NCH(CO2H)CH2CH2CONHCH(CH2SH)CONHCH2CO2H
Molar Mass: 307.32g/mol
Synonyms: γ-L-Glutamyl-L-cysteinyl-glycine, L-Glutathione reduced, GSH
Amino Acid Sequence
γ-Glu-Cys-Gly
General description
Glutathione (GSH) is the most important nonprotein thiol widely distributed in animal tissues, plants, and microorganisms. GSH is also a key determinant of redox signalling and protection against oxidative stress.
Pharmaceutical secondary standards for application in quality control, provide pharma laboratories and manufacturers with a convenient and cost-effective alternative to the preparation of in-house working standards.
Application
HPLC: suitable
Gas Chromatography (GC): suitable
These Secondary Standards are qualified as Certified Reference Materials. These are suitable for use in several analytical applications including but not limited to pharma release testing, pharma method development for qualitative and quantitative analyses, food and beverage quality control testing, and other calibration requirements.
May be used at 5-10 mM to elute glutathione S-transferase (GST) from glutathione agarose.
Biochem/physiol Actions
Endogenous antioxidant that plays a major role in reducing reactive oxygen species formed during cellular metabolism and the respiratory burst. Glutathione-S-transferase catalyzes the formation of glutathione thioethers with xenobiotics, leukotrienes, and other molecules that have an electrophilic center. Glutathione also forms disulfide bonds with cysteine residues in proteins. Via these mechanisms, it can have the paradoxical effect of reducing the efficacy of anti-cancer agents.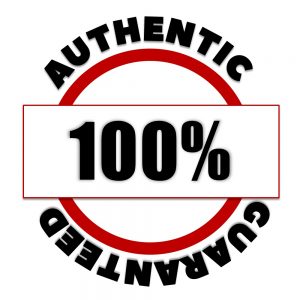 100% Authentic Guarantee
Description
| | | | | | |
| --- | --- | --- | --- | --- | --- |
| Product Code | Product Name | Pack Size | Grade | Storage Temperature | Shipment |
| PHR1359-500MG | Glutathione | 500mg | Pharmaceutical Secondary Standard; Certified Reference Material | Ambient temperature | Ambient temperature |