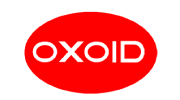 DNase agar 500g
Brand:
Thermo ScientificTM OxoidTM
Detect microbial deoxyribonuclease enzymes, particularly from staphylococci, with Thermo Scientific™ Oxoid™ DNASE Agar (Dehydrated). A DNase (deoxyribonuclease) is any enzyme that catalyzes the cleavage of phosphodiester linkages of DNA leading to its degradation. The organisms producing DNase enzymes in sufficient quantities to hydrolyze DNA will show clear zones around the colonies. The medium is mainly used in the identification of staphylococci but may also be used for the detection of DNase activity in other organisms.
DNASE Agar, Oxoid Composition
| | |
| --- | --- |
| Typical Formula* | gm/litre |
| Tryptose | 20.0 |
| Deoxyribonucleic acid | 2.0 |
| Sodium chloride | 5.0 |
| Agar | 12.0 |
| pH 7.3 + 0.2 | |
DNASE Agar, Oxoid Preparation:
Suspend 39g in 1 litre of distilled water and bring to the boil to dissolve completely. Sterilise by autoclaving at 121°C for 15 minutes.
Storage conditions and Shelf life
Store the dehydrated medium at 10-30°C and use before the expiry date on the label.
Store the prepared plates of medium at 2-8°C.
Precautions
The DNase reaction for staphylococci is an indication of pathogenicity, it cannot be used as the sole criterion for identification.
Small zones of clearing may be caused by other enzymes or organic acid production.
Other organisms than staphylococci, Serratia and aeromonads can produce DNases.
Once the hydrochloric acid has been applied to the medium the plate must be read within a few minutes and further testing cannot be carried out by re-incubation.
The methyl green must be purified by extraction with chloroform.
Toluidine blue varies in performance according to source.
Merck Toluidine blue 1273 is satisfactory. Note that this dye cannot be used for Gram positive organisms.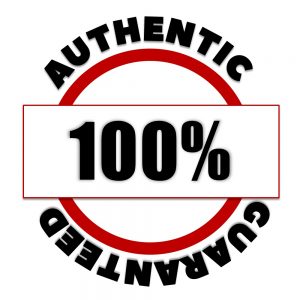 100% Authentic Guarantee
Description
| | | | |
| --- | --- | --- | --- |
| Product Code | Description | Product Size | Quantity |
| CM0321B | DNase agar 500g | – | 500g |