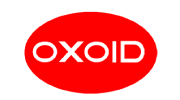 Brain Heart Infusion Agar 500g
RM471.00
Brand:
Thermo ScientificTM OxoidTM
Cultivate fastidious organisms with highly nutritious Thermo Scientific™ Oxoid™ Brain Heart Infusion Agar (Dehydrated). Brain Heart Infusion Agar is recommended for the cultivation of Streptococci, Neisseria and other fastidious organisms.
Brain Heart Infusion Agar, Oxoid Composition
| | |
| --- | --- |
| Formula | gm/litre |
| Brain infusion solids | 12.5 |
| Beef heart infusion solids | 5.0 |
| Proteose peptone | 10.0 |
| Sodium chloride | 5.0 |
| Glucose | 2.0 |
| Disodium phosphate | 2.5 |
| Agar | 10.0 |
| pH 7.4 ± 0.2 @ 25°C | |
Brain Heart Infusion Agar, Oxoid Preparation:
Suspend 47g in 1 litre of distilled water. Bring to the boil to dissolve completely. Sterilize by autoclaving at 121°C for 15 minutes. Mix well and pour into sterile Petri dishes. For blood agar, cool to 50°C and enrich with 10% v/v sterile defibrinated blood.
Storage conditions and Shelf life
Store the dehydrated medium at 10-30°C and use before the expiry date on the label.
Store the prepared plates of medium at 2-8°C.
Precautions
The medium is tested for compatibility using 7% v/v oxalated horse blood, defibrinated horse blood or defibrinated sheep blood. There should be no evidence of lysis or darkening after incubation at 37°C, 25°C or 4°C for 72 hours.
When using this medium to isolate Histoplasma capsulatum, Coccidioides immitis or other pathogenic fungi which can produce free infective spores, extreme care must be taken to avoid dissemination of infective particles in the laboratory. The cultures should be examined only in a closed, filtered air cabinet.
This medium is unsuitable for the screening of vancomycin resistant enterococci (VRE). More suitable and superior media for the screening of VRE are available; Brilliance VRE PO1226A or Remel BHI with Vancomycin RO1176.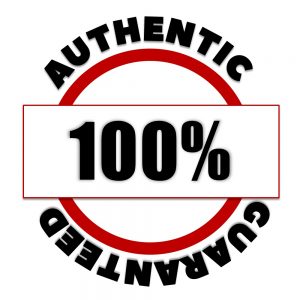 100% Authentic Guarantee
Description
| | | | |
| --- | --- | --- | --- |
| Product Code | Description | Product Size | Quantity |
| CM1136B | Brain Heart Infusion Agar 500g | – | 500g |