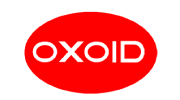 Clostridiunm Difficile 500g
Brand:
Thermo ScientificTM OxoidTM
Oxoid Clostridium Difficile Agar Base is used for the isolation of Clostridium difficile.
Also available Clostridium Difficile Selective Supplement, Part No. SR0096E.
lostridium Difficile Agar Base, Oxoid Composition
| | |
| --- | --- |
| Typical Formula* | gm/litre |
| Proteose peptone | 40.0 |
| Disodium hydrogen phosphate | 5.0 |
| Potassium dihydrogen phosphate | 1.0 |
| Magnesium sulphate | 0.1 |
| Sodium chloride | 2.0 |
| Fructose | 6.0 |
| Agar | 15.0 |
| pH 7.4 ± 0.2 @ 25°C | |
Clostridium Difficile Agar, Oxoid Preparation:
Suspend 34.5g in 500ml of distilled water and bring gently to the boil to dissolve completely. Sterilise by autoclaving at 121°C for 15 minutes. Allow to cool to 50°C and add aseptically the contents of 1 vial of Oxoid Clostridium Difficile Supplement (SR0096) reconstituted as directed, together with 7% (v/v) Defibrinated Horse Blood (SR0050). Sheep Blood (SR0051) may be used in place of Horse Blood but some strains of the organism will show a slightly reduced growth recovery. Mix well and pour into sterile Petri dishes.
Storage conditions and Shelf life
Store the dehydrated medium at 10-30°C and use before the expiry date on the label.
Store the prepared medium at 2-8°C no longer than 5-7 days.
Precautions
Colonies of Clostridium difficile from faecal cultures are smaller when egg yolk is used in place of horse blood.
The Oxoid formula does not contain the neutral red indicator proposed by George et al. because it is designed for use with horse blood. On this medium the typical colour of the colony of Clostridium difficile will not appear however there will be a fluorescent reaction.
Typical Gram stain morphology of Clostridium difficile may not be evident in colonies picked from this medium because of the antibiotics present. Subculture to blood agar to obtain characteristic morphology.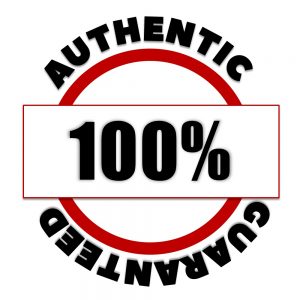 100% Authentic Guarantee
Description
| | | | |
| --- | --- | --- | --- |
| Product Code | Description | Product Size | Quantity |
| CM0601B | CLOSTRIDIUM DIFFICILE 500g | – | 500g |