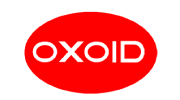 Bacillus Cereus Select Agar Base 500g
Brand:
Thermo ScientificTM OxoidTM
Selectively isolate and enumerate Bacillus cereus from food samples with Thermo Scientific™ Oxoid™ Bacillus cereus Selective Agar Base (Dehydrated). Bacillus cereus Selective Agar Base meets the requirements for a medium that is sufficiently selective to be able to detect small numbers of Bacillus cereus cells and spores in the presence of large numbers of other food contaminants. The medium is also sufficiently diagnostic that colonies of Bacillus cereus are readily identified and confirmed by microscopic examination.
Bacillus cereus Selective Agar Base, Oxoid Composition
| | |
| --- | --- |
| Typical Formula * | gm/litre |
| Peptone | 1.0 |
| Mannitol | 10.0 |
| Sodium chloride | 2.0 |
| Magnesium sulphate | 0.1 |
| Disodium hydrogen phosphate | 2.5 |
| Potassium dihydrogen phosphate | 0.25 |
| Bromothymol blue | 0.12 |
| Sodium pyruvate | 10.0 |
| Agar | 15.0 |
| pH 7.2 ± 0.2 @ 25°C | |
Bacillus cereus Selective Agar Base, Oxoid Preparation:
Suspend 20.5g in 475ml of distilled water and bring gently to the boil to dissolve completely. Sterilise by autoclaving at 121°C for 15 minutes. Cool to 50°C and aseptically add the contents of one vial of Polymyxin B Supplement (SR0099) reconstituted as directed, then add 25ml of sterile Egg Yolk Emulsion (SR0047). Mix well and pour into sterile Petri dishes.
Storage conditions and Shelf life
Store the dehydrated medium at 10-30°C and Polymixin B Supplement at 2-8°C. Use before the expiry date on the label.
The prepared medium may be stored at 2-8°C.
Precautions
On this medium Bacillus cereus is indistinguishable from Bacillus thuringiensis.
Identify Bacillus cereus by colony form, colour, egg yolk hydrolysis and confirm with cell and spore morphology.
Occasional strains of Bacillus cereus show weak or negative egg yolk reactions.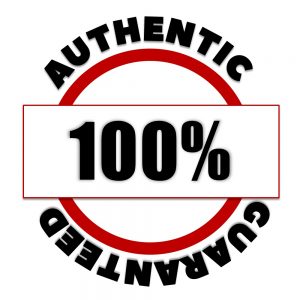 100% Authentic Guarantee
Description
| | | | |
| --- | --- | --- | --- |
| Product Code | Description | Product Size | Quantity |
| CM0617B | BACILLUS CEREUS SELECT AGAR BASE 500g | – | 500g |