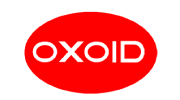 Charcoal Agar 500g
Brand:
Thermo ScientificTM OxoidTM
Oxoid Charcoal Agar Base (Bordetella Selective Medium) is used for selective isolation of B. pertussis and B. parapertussis.
Requires addition of Bordetella Selective Supplement, Part No. SR0082E.
Charcoal Agar Base, Oxoid Composition
| | |
| --- | --- |
| Typical Formula* | gm/litre |
| `Lab-Lemco' powder | 10.0 |
| Peptone | 10.0 |
| Starch | 10.0 |
| Charcoal bacteriological | 4.0 |
| Sodium chloride | 5.0 |
| Nicotinic acid | 0.001 |
| Agar | 12.0 |
| pH 7.4 ± 0.2 @ 25°C | |
Charcoal Agar, Oxoid Preparation:
Suspend 51g in 1 litre of distilled water. Bring to the boil to dissolve completely. Sterilise by autoclaving at 121°C for 15 minutes. Cool to 50°C, add 10% of defibrinated blood and mix gently. The medium is made selective for the isolation of Bordetella pertussis and Bordetella parapertussis by the addition of Bordetella Selective Supplement SR0082.
To one vial add 2ml of sterile distilled water and dissolve the contents completely. Add this solution to 500ml of sterile, molten Charcoal Agar, cooled to 50°C, together with 10% v/v defibrinated horse blood SR0050. Mix well before pouring into sterile Petri dishes.
For Haemophilus influenzae, omit the selective agents and convert to `chocolate' agar.
Storage conditions and Shelf life
Store the dehydrated medium at 10-30°C and use before the expiry date on the label.
Store the prepared plates of medium at 2-8°C.
Precautions
Stuart's transport medium or similar formulation media should not be used for Bordetella-containing specimens.
Two pernasal swabs should be taken from each patient, one through each nostril.
Make sure the charcoal remains in suspension when dispensing the medium by gently swirling the flask.
Lysed horse blood is used in the transport medium but whole blood is used in the isolation medium.
Most naso-pharyngeal flora are inhibited by cephalexin but Pseudomonas aeruginosa and some fungi may grow through. Amphotericin B can be added (12mg/ml) as an antifungal agent to prevent the growth of filamentous fungi. However, this level of amphotericin B can be inhibitory to Bordetella pertussis and should not be used routinely.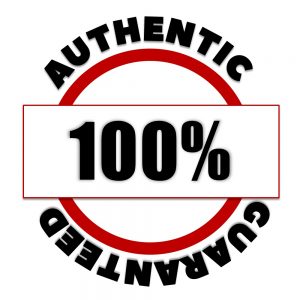 100% Authentic Guarantee
Description
| | | | |
| --- | --- | --- | --- |
| Product Code | Description | Product Size | Quantity |
| CM0119B | CHARCOAL AGAR 500g | – | 500g |