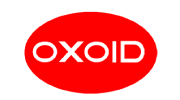 Columbia Blood Agar Base 500g
Brand:
Thermo ScientificTM OxoidTM
Cultivate and isolate fastidious microorganisms with clearly visible hemolytic reactions with Thermo Scientific™ Oxoid™ Columbia Blood Agar Base (Dehydrated) when used with whole defibrinated blood (SR0050). Columbia Blood Agar Base is an ideal base medium for preparation of blood agar, chocolate agar and for preparation of various selective and identification media.
Columbia Blood Agar Base, Oxoid Composition
| | |
| --- | --- |
| Typical Formula* | gm/litre |
| Special peptone | 23.0 |
| Starch | 1.0 |
| Sodium chloride | 5.0 |
| Agar | 10.0 |
| pH 7.3 ± 0.2 @ 25°C | |
Columbia Blood Agar, Oxoid Preparation:
Add 39g to 1 litre of distilled water. Boil to dissolve the medium completely. Sterilise by autoclaving at 121°C for 15 minutes. Cool to 50°C and add 5% sterile defibrinated blood.
Storage conditions and Shelf life
Store the dehydrated medium at 10-30°C and use before the expiry date on the label.
Store the prepared plates of medium at 2-8°C.
Precautions
Brucella cultures are highly infective and must be handled under properly protected conditions. Incubate in 5-10% carbon dioxide atmosphere for 24-48 hours.
Campylobacter species are best grown at 42°C (except Campylobacter fetus subsp. fetus) in a micro-aerophilic atmosphere (Oxoid Campylobacter Gas Generating Kit BR0056 or BR0060 or CampyGen CN0025/CN0035).
Staph./Strep. supplemented plates should be incubated aerobically at 35°C for 18 hours. Incubation in carbon dioxide- enriched air will cause inhibition of staphylococcal growth.
Streptococcus Selective Supplement SR0126 supplemented plates may be incubated aerobically or anaerobically at 35°C for 18 hours.
Prepared plates of both supplemented media should be used within 18 hours of preparation for maximum selectivity. Gardnerella supplemented plates should be incubated at 35°C for 48 hours in an atmosphere containing 7% carbon dioxide.
Carry out confirmatory tests on all colonies from horse blood medium and on beta-haemolytic colonies from human or rabbit blood medium.
Incubate plates of Clostridium E-Y Agar anaerobically at 35°C for 18 hours, look for lecithinase activity (pearly layer) and for proteolysis. Lecithinase activity is inhibited in the presence of specific anti-toxin.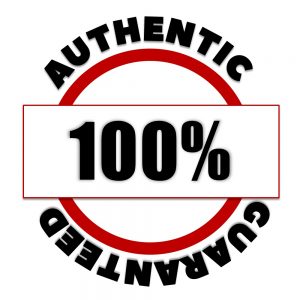 100% Authentic Guarantee
Description
| | | | |
| --- | --- | --- | --- |
| Product Code | Description | Product Size | Quantity |
| CM0331B | COLUMBIA BLOOD AGAR BASE 500g | – | 500g |