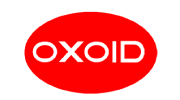 Rappaport-Vassiliadis (RV) Broth 500g
Brand:
Thermo ScientificTM OxoidTM
Selectively enrich Salmonella spp. from food and environmental specimens with Thermo Scientific™ Oxoid™ Rappaport-Vassiliadis Enrichment Broth (Dehydrated). Rappaport-Vassiliadis Enrichment Broth selects for Salmonella species by exploiting their characteristics when compared with other Enterobacteriaceae, such as the ability to survive at relatively high osmotic pressure, multiply at relatively low pH values, be relatively more resistant to malachite green, and have relatively less demanding nutritional requirements.
Rappaport-Vassiliadis Enrichment Broth (Dehydrated), Oxoid Composition
| | |
| --- | --- |
| Typical Formula* (Classical) | gm/litre |
| Soya peptone | 5.0 |
| Sodium chloride | 8.0 |
| Potassium dihydrogen phosphate | 1.6 |
| Magnesium chloride 6H2O | 40.0 |
| Malachite green | 0.04 |
| pH 5.2 ± 0.2 @ 25°C | |
THIS MEDIUM IS VERY HYGROSCOPIC AND MUST BE PROTECTED FROM MOISTURE.
The quantities given for the formula as classically described made 1110ml of medium. They have been published this way in the Oxoid literature to coincide with the scientific literature.
The directions for reconstituting Oxoid Rappaport-Vassiliadis (RV) Enrichment Broth follow usual Oxoid practice and specify the weight needed for 1 litre of medium.
Rappaport-Vassiliadis Enrichment Broth (Dehydrated), Oxoid Preparation:
Add 30g (the equivalent weight of dehydrated medium per litre) to 1 litre of distilled water. Heat gently until dissolved completely. Dispense 10ml volumes into screw-capped bottles or tubes and sterilise by autoclaving at 115°C for 15 minutes.
Storage conditions and Shelf life
Store the dehydrated medium at 10-30°C and use before the expiry date on the label.
Store the prepared medium at 2-8°C.
Precautions
RV Broth should not be used if Salmonella typhi is suspected.
Note the difference in weight between the classical formula on the label and the reduced weight per litre, using anhydrous magnesium chloride.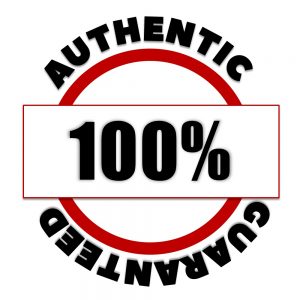 100% Authentic Guarantee
Description
| | | | |
| --- | --- | --- | --- |
| Product Code | Description | Product Size | Quantity |
| CM0669B | Rappaport-Vassiliadis (RV) Broth 500g | – | 500g |