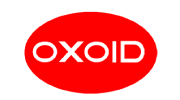 Bismuth Sulphite Agar (MOD) 500g
Brand:
Thermo ScientificTM OxoidTM
Isolate Salmonella typhi and other salmonllae from pathological material, sewage water supplies, food and other products with Thermo Scientific™ Oxoid™ Bismuth Sulphite Agar (Modified Wilson & Blair Medium) (Dehydrated). Bismuth Sulphite Agar is a modification of the original Wilson and Blair Medium and is particularly useful for the isolation of lactose-fermenting salmonellae. The presence of bismuth sulphite and brilliant green make this medium highly selective for salmonellae.
Bismuth Sulphite Agar, Oxoid Composition
| | |
| --- | --- |
| Typical Formula* | gm/litre |
| Peptone | 5.0 |
| `Lab-Lemco' powder | 5.0 |
| Glucose | 5.0 |
| Disodium phosphate | 4.0 |
| Ferrous sulphate | 0.3 |
| Bismuth sulphite indicator | 8.0 |
| Brilliant green | 0.016 |
| Agar | 12.7 |
| pH 7.6 ± 0.2 @ 25°C | |
Bismuth Sulphite Agar, Oxoid Preparation:
Suspend 20g in 500ml of distilled water in a 1 litre flask. Heat gently with frequent agitation until the medium just begins to boil and simmer for 30 seconds to dissolve the agar. Cool to 50-55°C, mix well to disperse suspension and pour thick plates (25 ml medium per plate). Allow the medium to solidify with the dish uncovered. Larger volumes may be prepared if great care is taken and adequate head space provided.
Dry the plates before use but take care to avoid overdrying. Correctly prepared plates should have a smooth, cream-like opacity with a pale straw colour. There should be no sedimentation of the indicator.
DO NOT OVERHEAT – DO NOT AUTOCLAVE
Storage conditions and Shelf life
Store the dehydrated medium at 10-30°C and use before the expiry date on the label. Note the following comments:
Due to its contents of reactive and hygroscopic substances, dehydrated Bismuth Sulphite Agar quickly deteriorates when exposed to the atmosphere. This is usually indicated by aggregation into a solid non-friable mass, and by the development of a brown coloration. Medium reconstituted from such material is brown, does not become green on storage, and is characterised by loss of differential and selective properties. For this reason the powder should be stored in a cool, dry place and after use the container should be properly closed.
Precautions
Prepared plates of medium should not be stored for longer than two days at 2-8°C; after which time the dye oxidises to give a green medium that can be inhibitory to some salmonellae.
Shigella species are usually completely inhibited.
Salmonella sendai, Salmonella cholera-suis, Salmonella berta, Salmonella gallinarum and Salmonella abortus-equi are markedly inhibited.
It is important that the spreading technique yields well separated colonies. The typical colonial characteristics will not develop if the growth is too heavy or confluent; Salmonella typhi colonies will appear light green in these circumstances. Therefore, when in doubt, almost any growth on the medium should be subject to further tests.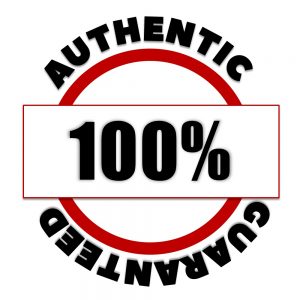 100% Authentic Guarantee
Description
| | | | |
| --- | --- | --- | --- |
| Product Code | Description | Product Size | Quantity |
| CM0201B | BISMUTH SULPHITE AGAR (MOD) 500g | – | 500g |