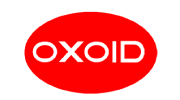 Brilliance UTI Clarity Agar 500g
Brand:
Thermo ScientificTM OxoidTM
Easily isolate, enumerate, and presumptively identify common organisms associated with urinary tract infections using Thermo Scientific™ Brilliance™ UTI Clarity™ Agar. Organisms are differentiated through the utilization of two chromogenic substrates and/or tryptophan.
Brilliance UTI Clarity Agar, Oxoid Composition
| | |
| --- | --- |
| Typical Formula* |  gm/ litre |
| Peptone |   9.00 |
| Chromogenic Mix | 17.00 |
| Tryptophan |   1.00 |
| Agar | 10.00 |
| pH 7.0 ± 0.2 @ 25ºC | |
Brilliance UTI Clarity Agar, Oxoid Preparation:
To prepare the medium from the base, suspend 37g of Brilliance UTI Clarity Agar (CM1106) in 1 litre of distilled water. Mix well and sterilize by autoclaving at 121ºC for 15 minutes. Cool the medium to 50ºC and pour into sterile Petri dishes.
Storage conditions and Stability
Dehydrated Brilliance UTI Clarity Agar must be stored tightly capped in the original container at 10-30ºC.
Oxoid Brilliance UTI Clarity Agar plates should be stored in the original packaging, at the temperature stated on the pack or product specification, and protected from direct light.
When stored as directed, the unopened product will remain stable until the expiry date on the label. Locally prepared media can be stored for up to 2 weeks when made from CM1106 according to the manufacturer's instructions and stored at 2-8ºC, out of direct sunlight. A longer shelf life may be attainable, but should be validated under the relevant, local manufacturing and storage conditions.
Precautions
Brilliance UTI Clarity Agar is for in vitro diagnostic use only, by experienced microbiologists. It must not be used beyond the stated expiry date, or if the product shows any sign of deterioration.
It should be noted that, as with all chromogenic media, organisms with atypical enzyme patterns may give anomalous reactions. The medium should be validated with locally prevalent strains to confirm sensitivity and specificity in the end-users hands, under local conditions.
A presumptive E. coli identification can be confirmed using DMAC indole reagent (do not use Kovac's reagent as the colour of the pink colonies may be mistaken for the red colour of a positive indole result). The test should be performed on filter paper, not directly on the plate.
Sterilise specimens, equipment and media properly after use.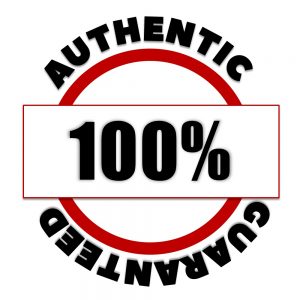 100% Authentic Guarantee
Description
| | | | | |
| --- | --- | --- | --- | --- |
| Product Code | Description | Product Size | Quantity | Format |
| CM1106B | Brilliance UTI Clarity Agar 500g | – | 500g | Powder |