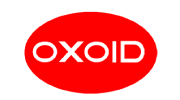 MSRV (ISO) 500g
Brand:
Thermo ScientificTM OxoidTM
Selectively enrich Salmonella spp. from food, animal feces, and environmental samples with Thermo Scientific™ Oxoid™ Modified Semi-solid Rappaport Vassiliadis (MRSV) Agar (ISO) (Dehydrated). The efficacy of the medium is based upon the ability of Salmonellae to migrate through the selective medium ahead of competing Gram-negative, motile organisms and, thus, produce opaque halos of growth.
Modified Semi-solid Rappaport Vassiliadis (MRSV) Agar (ISO), Oxoid Composition
| | |
| --- | --- |
| Typical Formula* | gm/ litre |
| Enzymatic digest of animal and plant tissue | 4.6 |
| Acid hydrolysate of casein | 4.6 |
| Sodium chloride | 7.3 |
| Potassium dihydrogenphosphate (KH2PO4) | 1.5 |
| Magnesium chloride anhydrous (MgCl2) | 10.9 |
| Malachite green oxalate | 0.04 |
| Agar | 2.7 |
| pH 5.2 (5.1 to 5.4) @ 25°C | |
MSRV (ISO) Agar, Oxoid Preparation:
Suspend 31.6g of MSRV (ISO) Agar base in 1 litre of distilled water. Bring to the boil with frequent agitation. DO NOT AUTOCLAVE. Cool to 50°C, and aseptically add the contents of 1 vial of Novobiocin Supplement (SR0181), reconstituted as directed. Mix well, and pour into sterile Petri dishes. This medium is semi-solid, therefore do not invert plates.
Storage conditions and Shelf life
MSRV (ISO) should be stored in the tightly capped original container at 10-30°C. Novobiocin Supplement should be stored in the dark at 2-8°C. When stored as directed, the un-opened products will remain stable until the expiry date printed on the packaging.
Precautions
MSRV (ISO) Agar is for laboratory use only. Do not use the dehydrated medium beyond the stated expiry date or if the product shows any sign of deterioration.
Basal medium is very hygroscopic.
When handling powder a face mask and gloves must be worn. Refer to material safety data sheet for details.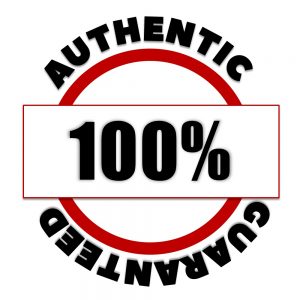 100% Authentic Guarantee
Description
| | | | |
| --- | --- | --- | --- |
| Product Code | Description | Product Size | Quantity |
| CM1112B | Msrv (ISO) 500g | – | 500g |