View cart
"RapID Spot Indole Reagent 15ml/VL" has been added to your cart.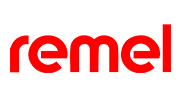 RapID ONE System 20/KT
RM293.00
Brand:
Thermo Scientific™ Remel™
Identify over 70 medically important, oxidase-negative, gram-negative bacilli is just four hours using the Thermo Scientific™ RapID™ ONE System, an identification system based on enzyme technology.
Requires:
RapID Spot Indole (R8309002) and RapID Inoculation Fluid (R8325102).
Description
| | | | | |
| --- | --- | --- | --- | --- |
| Product Code | Quantity | Description | Packaging | Storage Requirements |
| R8311006 | 20 panels/kit | RapID ONE System | 1 Box | 2-8°C |