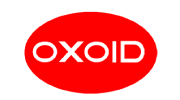 Violet Red Bile Glucose Agar Base (ISO)
RM305.00
Brand:
Thermo ScientificTM OxoidTM
Selectively enumerate Enterobacteriaceae in food, animal feed, and environmental samples with Thermo Scientific™ Oxoid™ Violet Red Bile Glucose (VRBG) Agar (ISO) (Dehydrated) while adhering to ISO 21528 and ISO 11133:2014. Due to the careful addition of selective inhibitory components, neutral red, crystal violet, and bile salts, the medium provides selectivity against non-target Gram-positive bacteria.
Violet Red Bile Glucose (VRBG) Agar (ISO) (Dehydrated), Oxoid Composition
| | |
| --- | --- |
| Typical Formula* | gm/ litre |
| Enzymatic digest of animal tissues | 7.0 |
| Yeast extract | 3.0 |
| Bile salts No. 3 | 1.5 |
| Sodium chloride | 5.0 |
| Neutral red | 0.03 |
| Crystal violet | 0.002 |
| Glucose | 10.0 |
| Agar | 12.0 |
| pH 7.4 ± 0.2 @ 25°C | |
Violet Red Bile Glucose (VRBG) Agar (ISO) (Dehydrated), Oxoid Preparation:
Suspend 38.5g of VRBGA (ISO) dehydrated medium in 1 litre of distilled water. Bring to the boil while mixing. Continue to boil for up to 2 minutes or for the minimum time necessary to dissolve completely. DO NOT AUTOCLAVE. Cool to 44-47°C and use within 4 hours. Mix well before pouring.
Storage conditions and Shelf life
VRBGA (ISO) should be stored in the tightly capped original container at 10-30°C. When stored as directed, the un-opened product will remain stable until the expiry date printed on the packaging.
Locally prepared VRBGA (ISO) plates can be stored for up to 2 weeks when made from CM1082 according to the manufacturer's instructions and stored at 2-8°C, out of direct sunlight. A longer shelf life may be attainable, but should be validated under the relevant, local manufacturing and storage conditions.
Precautions
VRBGA (ISO) should be prepared, cooled to 44-47°C and used within 4 hours.
VRBGA (ISO) is for laboratory use only. Do not use the dehydrated medium beyond the stated expiry date or if the product shows any sign of deterioration.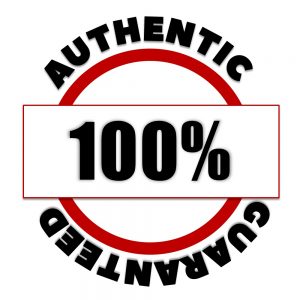 100% Authentic Guarantee
Description
| | | | |
| --- | --- | --- | --- |
| Product Code | Description | Product Size | Quantity |
| CM1082B | Violet Red Bile Glucose Agar Base (ISO) | – | 500g |