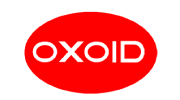 VRE Agar Base 500g
Brand:
Thermo ScientificTM OxoidTM
Oxoid VRE Agar Base (Vancomycin Resistant Enterococci Agar Base) is used for selective isolation of vancomycin-resistant enterococci and high level aminoglycoside-resistant enterococci (HLARE) from clinical samples.Also available Meropenem Selective Supplement, Part No. SR0184E; Gentamicin Selective Supplement, Part No. SR0185E; and Vancomycin Selective Supplement, Part No. SR0186E.
VRE Agar Base, Oxoid Composition
| | |
| --- | --- |
| Typical Formula* | gm/litre |
| Tryptone | 20.0 |
| Yeast extract | 5.0 |
| Sodium chloride | 5.0 |
| Sodium citrate | 1.0 |
| Aesculin | 1.0 |
| Ferric ammonium citrate | 0.5 |
| Sodium azide | 0.15 |
| Agar | 10.0 |
| pH 7.0 ± 0.2 @ 25°C | |
VRE Agar, Oxoid Preparation:
Suspend 42.6g of VRE Agar Base in 1 litre of distilled water. Warm to dissolve completely, sterilise by autoclaving at 121° C for 15 minutes and cool to 50°C. Supplement the medium as shown in the table below. Then Mix agar well and distribute into sterile Petri dishes.
Supplement

(mg per vial)

Reconstitution Volume

Sterile distilled water

VRE Agar Base

(per litre)

VRE's

HLARE's

Meropenem
SR0184
1mg

2ml

1 vial

–

Gentamicin
SR0185
256mg

3ml

–

2 vials

Vancomycin
SR0186
3mg

2ml

2 vials

–
Storage conditions and Shelf life
Store the dehydrated medium at 10-30°C and use before the expiry date on the label.
Prepared medium may be stored for up to two weeks at 2-8°C in the dark.
Precautions
VRE Broth Base, VRE Agar Base , Meropenem Supplement SR0184, Gentamicin Supplement SR0185 and Vancomycin Supplement SR0186 should only be used for in vitro diagnostic purposes. Do not use any of these beyond expiry date or if the products show any signs of deterioration.
Warning: Sodium azide is harmful if swallowed, please take all necessary precautions.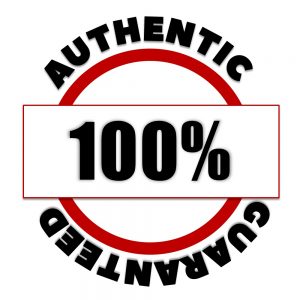 100% Authentic Guarantee
Description
| | | | |
| --- | --- | --- | --- |
| Product Code | Description | Product Size | Quantity |
| CM0985B | VRE Agar Base 500g | – | 500g |