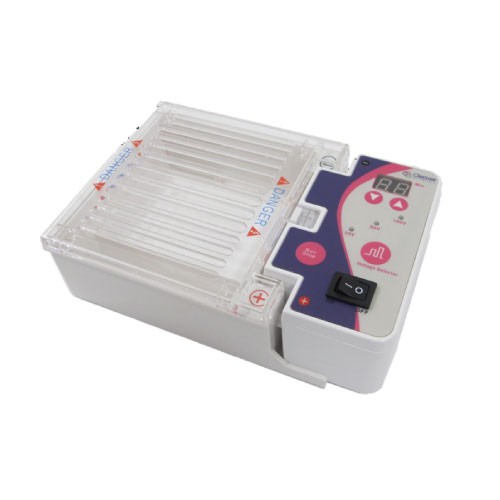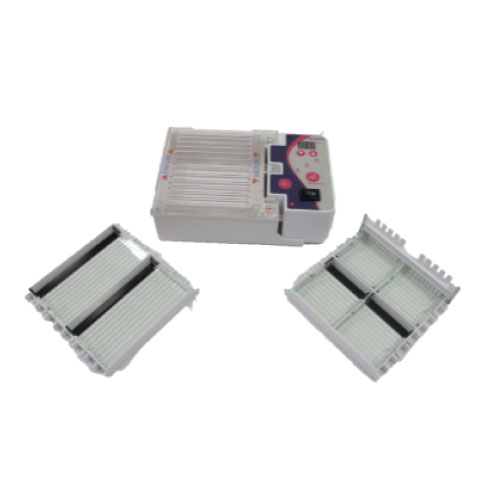 Login to see prices
Description
The new multisub Mini One is an all in one horizontal electrophoresis unit. Featuring a built in power supply with voltage options of 35V, 50V and 100V, the MSMINIONE is a versatile system suitable for a wide range of applications. A built in timer for runs from 0-99 minutes means you can set up your parameters and leave the system to complete the run automatically without fear of loosing bands.
The system comes complete with 2 gel casters for wide and mini gels as well as reversible combs for high throughput or high sample volume.
Includes multiSUB™miniONE electrophoresis system with Built in power supply 2 x MSO-UVL, 4 x MSO-UVS, 1 x MSO-GCL, 1 x MSO-GCS, 2 x MSO-1-5/9DS, 2 x MSO-1-12/22DS.