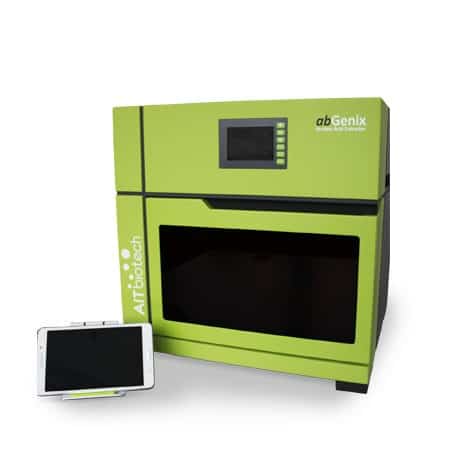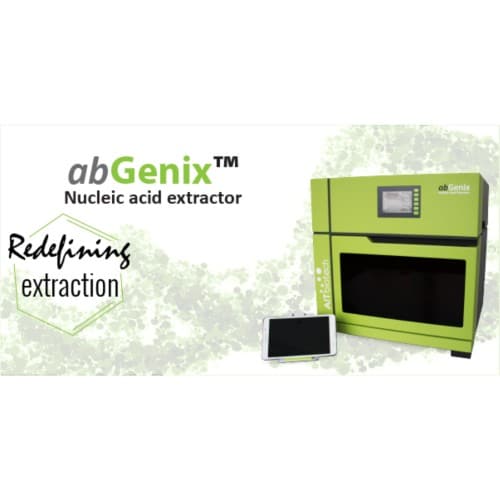 RM

0.00
The abGenix™ is a mid throughput extractor for automated nucleic acid extraction. It offers the flexibility to simultaneously process 1-32 samples per run, meeting your sample processing requirement.
Features
Easy-to-use instrument with user friendly software, saving time and labour
Rapid extraction to streamline work process
Reliable system with cost effective and affordable kits for various kind of samples
High quality nucleic acid extraction using Magnetic Pillar Rod Technology
Small footprint which fits easily on lab bench top
Please contact us for pricing and availability.